Why choose us?  Because we believe that each student can improve their test-taking skills and have a proven track record of helping students succeed.
In fact, this is something that the company's owner has experienced himself.  During college, James Pipkin found that once he addressed some skill gaps and learned the right test-taking skills he became a better test-taker.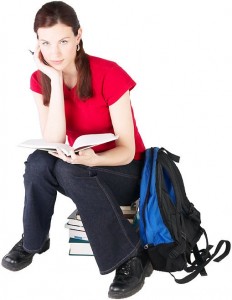 Individually Focused - Each SAT and ACT class is capped at 8 students so that each student gets plenty of feedback from the instructor.  This way the teacher can advise each student on the best strategy for them.
Alternatively, parents can choose an individual tutoring program if they want to focus exclusively on the areas the student needs to work on.
Lessons From Experienced SAT and ACT Experts -  This gives us the ability to give students informed recommendations on which strategies would work best for them.
A Proven Approach - Our programs are structured and scheduled so that students have enough time to learn the strategies and techniques that will help them score their best.
Option to prep individually or in a small group.  We offer a range of individual programs designed with different goals in mind.  We also offer classes for those who learn better in small groups.
Use Real SAT and ACT Material - This helps students get a better feel for what to expect when they take the actual test.
Take Full-length Practice Tests - Students in our program do several practice tests before taking the real test in order to work through mistakes, practice pacing, and hone their approach.
Many of our students have been accepted to and attended some of the top universities in the country like:
Columbia
Yale
Georgetown
Princeton
Harvard
Amherst College
University of Chicago
University of Virginia
West Point
Vanderbilt
Cornell
US Naval Academy
Stanford
Pepperdine
UT Austin
Rice
Baylor
TCU
Texas A&M
SMU
USC
and more
Knowledge Guides' average SAT improvement is more than 150 points and our typical ACT improvement ranges from 4-7 points!
To explore our different options, select the course you want from the header near the top of the page.  Or follow these links:  SAT Prep , ACT Prep, or College Advising