Our prep class schedule is available below.  Our students increase an average of 152 points on the new SAT.  88% increase by at least 100 points.  Some students even increase by more than 300 points.  Our ACT students typically improve between 4 and 6 points.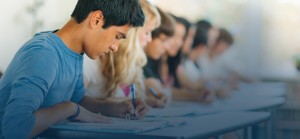 FALL SCHEDULE 
To Prep for the October SAT and PSAT
 Premium SAT/PSAT ® Class  - Tues/Thurs,   4:00 to 6 pm,  August 28th - October 4th.  
To Prep for the December SAT
Premium SAT/PSAT ® Class  - Tues/Thurs,   4:00 to 6 pm, October 23rd - November 29th.
Supplemental Prep
Advanced Language Training for the SAT/ACT-  This ten week course is designed to help bolster critical reading and grammar skills.  Mondays and Tuesdays from September 10th through November 13th from 6:30 pm to 8:00 pm.   Students may attend one or two times per week.  This class should be taken following or concurrently with a Knowledge Guides group/individual course.  More info
Feel free to contact us for more information or to sign up.  Or, you can sign up online.
Premium Program description:  https://knowledgeguides.net/sat-psat-programs/premium-program/
Intensive Program description:  https://knowledgeguides.net/sat-psat-programs/intensive-program/